Holiday in the mountains of South Tyrol
Apartment Bergdiamant
your holiday home in Maranza
We – Daniela and Roman Mair, with our children Leonie, Dennis, Elias, Benjamin and Emily Marie – are happy to offer you a lovely vacation home in our apartment house Bergdiamant ("Mountain Diamond"). In our five holiday apartments in Maranza, you may plan your vacation days in a completely flexible way. The modern and functionally furnished kitchen offers all necessary utensils and gives you the possibility to cater for yourselves. You may also take advantage of our bread delivery service and receive fresh bread, eggs and milk every morning to your doorstep. Alternatively, we will be happy to prepare for you a healthy and tasty breakfast in our breakfast room. In cooperation with the adjacent Panorama Hotel Huberhof, which is operated by our family, we also offer half board.
Spa pleasures in your apartment
at the holiday house Bergdiamant
Already the location of our apartments with views to the south on the Dolomites offers pure well-being for the soul. Create your personal spa programme for body and soul at the Apartments Bergdiamant! Look forward to relaxing moments in our barrel sauna or in the hotel's own whirlpool.
Our guests will also receive the Almencard Gitschberg Jochtal, which allows you to enjoy the spa offers at the "Alpinpool" at a reduced price. Furthermore, the card allows you to travel free of charge on regional transport throughout South Tyrol, as well as free use of the cable cars Maranza / Gitschberg, Valles / Val Giovo and Rio di Pusteria / Maranza.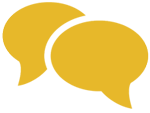 "The name is program. Very high quality equipment, great location, especially if you're traveling with a stroller. The owners are super net, nothing is too much for them. Residence Bergdiamant in Maranza is only recommended."
– Christian via Google
"For those who want a relaxing holiday, this is definitely the place to be. Residence a little outside the center where peace and tranquility reigns. Newly renovated apartments where you can find everything you need for your holiday. Owner helpful and very kind. I advise."
– Luca via Google
"Beautiful clean apartments with wonderful showers. Excellent facilities: jacuzzi and sauna. With beautiful views of the mountains. For young children a nice playground and lots of outdoor space. Fresh bread rolls every morning (you can also order a full breakfast there). Super friendly helpful hostess. Many nice sights in the area."
– Roy via Google
Almencard Gitschberg Jochtal – free for you!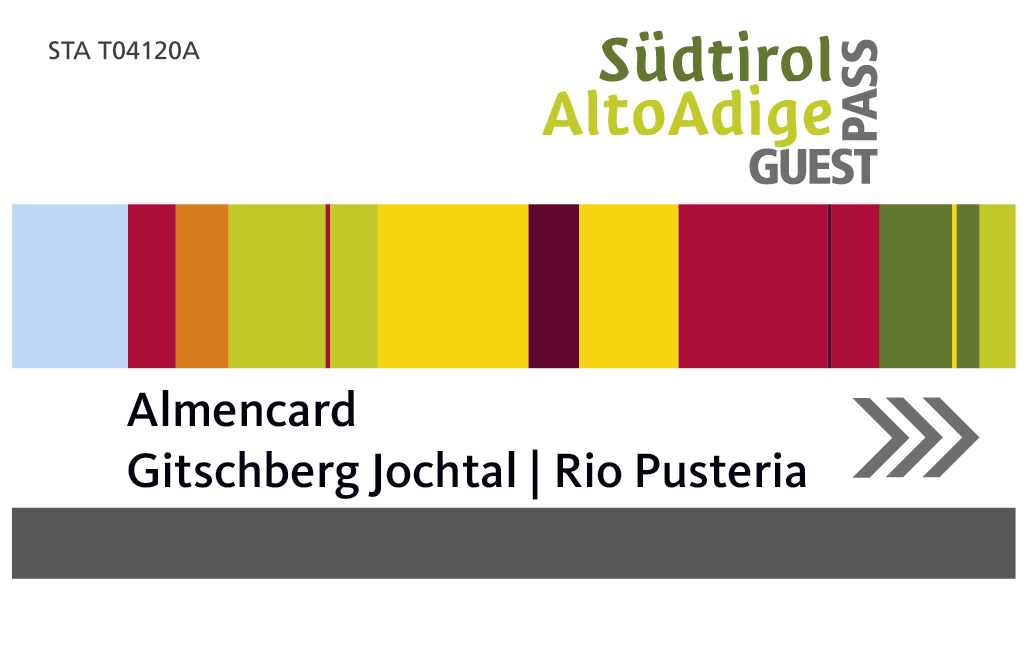 Die The Almencard Gitschberg Jochtal for our guests at the Bergdiamant*** – free cable cars, bus and train throughout South Tyrol and many other benefits.
Family vacation in Maranza
at the Apartments Bergdiamant
A family holiday in South Tyrol with an incredibly diverse offer for children's activities and great leisure activities is always a great idea. Here in Maranza alone, we offer a variety of activities for children and for the entire family every day of the year.
childfren climbing for kids
bunker hikes
horse carriage rides for children
Offers for Geocaching
Free admission to more than 90 museums and castles
theme hiking trails, public swimming pools and lakes make South Tyrol a paradise for children – and for their parents, because the kids will never be bored.
Our offers for children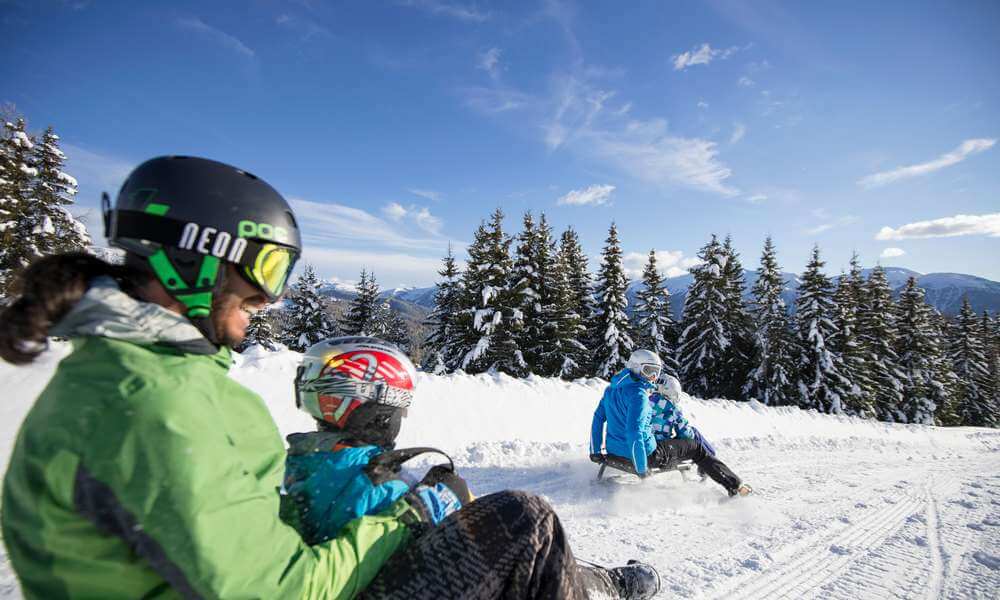 While the parents wish to relax, their children may find plenty of fun things to do at our apartment house. On our lawn, there is a playground with swings, a slide, a seesaw, and a trampoline.
The kids may spend time with table tennis and table football, or play board games in the lounge.
In the summer, you may rent bicycles, while in the winter tobogganing is a very popular activity (we offer rental toboggans). Furthermore, all around the Apartments Bergdiamant, there is plenty of space to play, romp, and discover nature. All this guarantees a family vacation in Maranza where the kids have fun, and the parents can rest and relax.
To make your stay with children in our apartments as relaxed as possible, we provide highchairs and cots, which are available in all apartments upon request.
Farm animals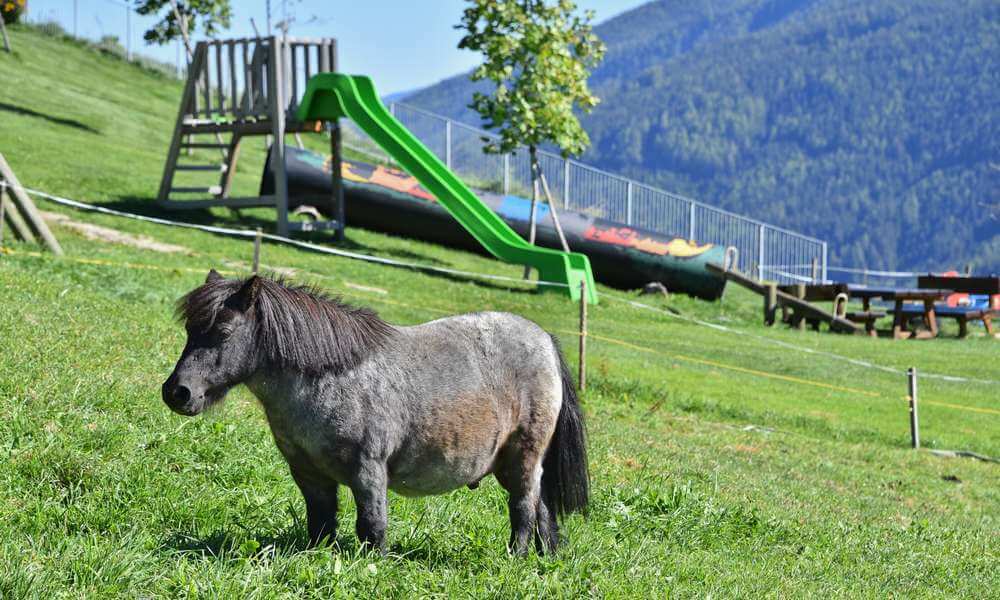 It is a very special experience for children when during a family vacation they may learn many fascinating details about animals or even make friends with them. Our parents' farm is located close to your apartment. There your children can observe the daily work with the cows. The feeding and milking of animals clearly demonstrates to the children the association between the fresh milk in the fridge and the animals in the barn.
A special attraction is feeding the chickens. A flock of excitingly pecking chickens is a memorable experience for a child from the city. Eggs from the supermarket suddenly will have a completely different appeal.
Explore the South Tyrolean wildlife
with your children
Apart from our own animals, there is also the opportunity to learn more interesting facts about the animal world on various theme trails; for example, on the "Bee Path" in Rodengo or on the "Milk Trail" in Valles. Further away from Maranza, both spatially and temporally, there is the Educational Dinosaur Trail "Triassic Park" in Passo delle Palade. For children the trip to Alta Val di Non is a fabulous highlight, because they can admire real dinosaur footprints and two dinosaur models. For an adventure holiday with children, there are almost limitless possibilities in South Tyrol.
Daniela, your hostess
at the Apartments Bergdiamant
I, Daniela, come from the nearby farm, and my father Peter manages the neighbouring Panorama Hotel together with my brother Jonas. On our family farm, your children may experience the original South Tyrolean way of life, with farm animals and the daily work on a traditional South Tyrolean farm. Our holiday apartments in Maranza are a perfect starting point for active holidays in summer or winter, for a family vacation or a relaxation break, and for spa holidays in South Tyrol.